Ian C. Bouras Showcases His Diverse Music Style On His New Album Release!
Nominated by Billboard Magazine as one of the top songwriters of 2004 and 2005, Ian C. Bouras is a multi-instrumentalist and renowned session guitarist. Having worked with icons in various genres of music, Bouras' music is best described as electronica, that incorporates elements of world music genres including Spanish classical guitar, reggae, and American jazz. The result is "Pieces Of The Past", a collection of experiences as a studio musician and a testament to overcoming adversity.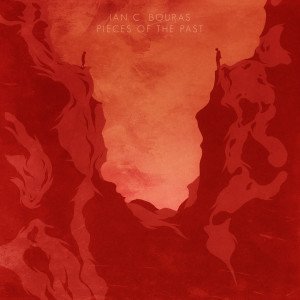 As native of New York City, Ian C. Bouras is best known for his work with the reggae/rock outfit known as AñaVañA. After serving as the band's touring guitarist, Bouras received an audio engineering degree, which allowed him to better understand his craft and exercise his creative ability. A few years ago, Bouras was diagnosed with a rare and relatively unknown neurological condition known as Ataxia, which inhibits coordination. Because the condition has left Bouras unable to play the guitar at his former level of proficiency, he used his audio engineering experience to experiment with synthesized loops run through a series of effects pedals.
Described by many as ambient electronica with hints of reggae, Spanish classical guitar, pop, and jazz, Bouras' music is part of a new electronic music movement. His ability to loop guitar and manipulate the sound with various effects gives the music a certain orchestral feel, while maintaining the raw power and edge of classic rock music. And although Ataxia has limited him in some ways, it has also allowed him to forge his own artistic trail.
Recorded in a home studio, the 2015 release "Pieces Of The Past" is a solid album that adheres to conventional music, while still leaving plenty of room for experimentation. Each track is a representation of Bouras' artistic journey and a wonderful testament to his engineering ability. Over the next few months, Bouras plans on releasing a looping DVD, which he will unveil at live shows, and contributed music to a film set to be released later this year.
Available on CD Baby, "Pieces Of The Past" is a must have for fans of experimental electronica, as well as those that appreciate original audio engineering. Live performances and recordings from the album can also be found on the SDMP Records Youtube page (http://www.youtube.com/user/sdmprecords).